F.A.Q
1. Why should I choose ff14-gil.org?

We have rich experience in online game support, you can enjoy the best service if you buy FFXIV gil in our safe store, and we also ensure you a delivery within 10 minutes and a lowest price for gil...

2. What kind of FFXIV services do you offer for us?

We offer you the gil and the power level for the game. Besides, we offer you the FFXIV guide and related news for you in our news part. And when you have any problems to the game and to us, you can...

3. What benefits can I enjoy as a registered member here?

As a registered member, you will enjoy better discount for cheap archeage gil in our store, and you will be kept updated when we have further member activities for you. Also, you personal information will be covered for...
Albion Online Character Builder Is Available In Tool Section
Albion Online released a new feature after its official release, the Albion Online Character Builder! It's a new tool not only allows you to create new builds, but also make you can share your work with Albion community.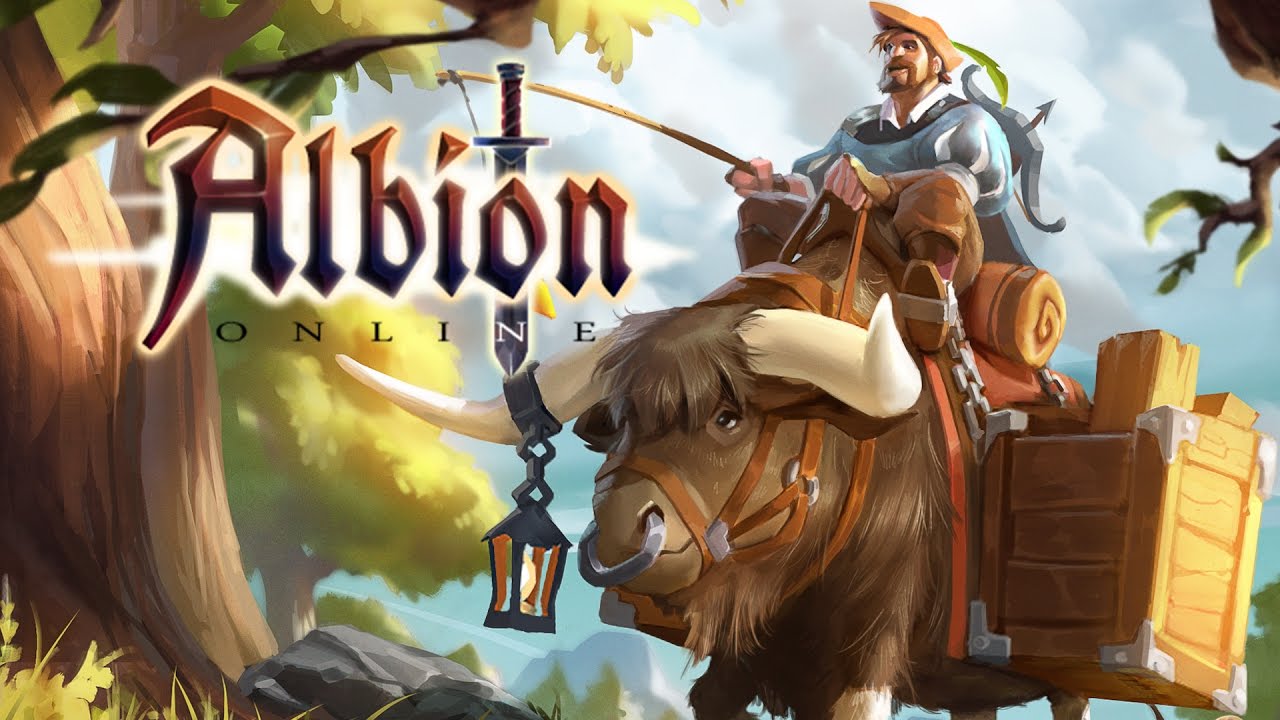 The Character Builder feature has two lists which organizing builds and articles created by players: Popular & Featured, Recent & Trending. If you are interested in these, browse and search with categories and the search bar freely.
If you want to create your own builds and articles in Character Builder, buy an active Founder account or Starter Pack. Here are the main abilities the tool have:
Solo Builds
Due to the point of gameplay is, you are what you wear and your unique combination of weapons and armor pieces is what establishes your role, Solo Build is the major part of the Character Builder. "Create your own Solo Build to showcase your favorite gear set designed for either PvP, PvE, Ganking, Escape/Gathering or Other - for those builds that just refuse to be categorized."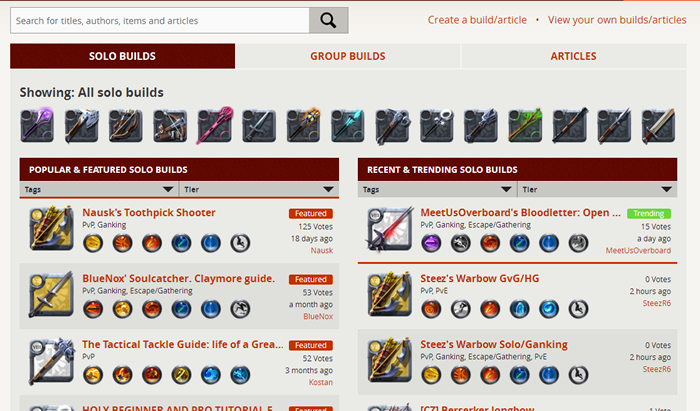 • Click on any empty gear slot to select the Weapon or Armor piece of your choice. From there, select the skills and passives used in your build. You can even select the Food and Potions you favor.

• Once you've got your build complete, describe the build's design choices and options for customization based on situation or opponent below.

• You can also use this space to add items, images and even videos of your build in action.

• With your Build complete, click "Publish Build" to share it with the Albion community!
Group Builds
As the official notes show, team composition and build synergy plays a major role when you prepare for a Guild vs Guild grudge match, the next epic Zerg vs Zerg battle or roaming the open world with a small group of highwaymen.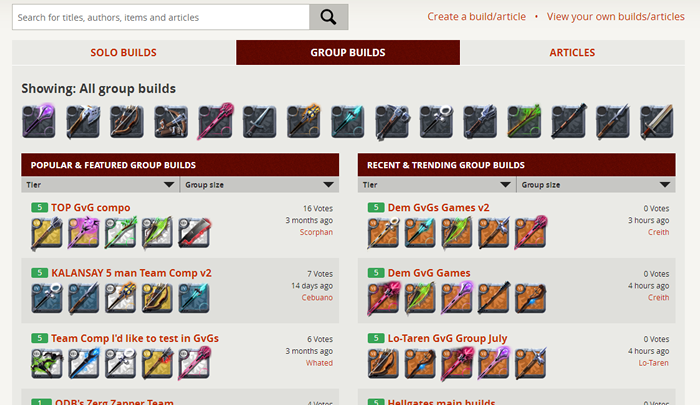 "With builds for groups of 3, 5, 10 or 20, the Group Builds allows you to search through published Solo Builds in the Character Builder and add them to your team comp. This gives you the opportunity to look over your entire team's composition, complete with spells, and find any synergy issues or missing roles."
Articles
The Articles section of Character Builder is a place for whether newcomers and veterans to learn and share knowledge and experience in exploring Albion world. Here you'll find articles that show the most efficient way to plan your farms, some advices about the best places to gather, or a basic guide for new guild members explaining the essentials of the game. It's quite useful, isn't it?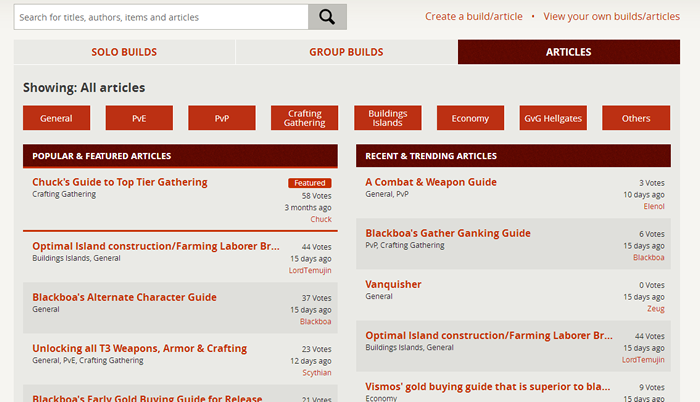 Did the brand-new feature caught your attention? Share your experience of playing Albion Online now! Be sure to visit UpAlbion for the latest Albion Online news.