F.A.Q
1. Why should I choose ff14-gil.org?

We have rich experience in online game support, you can enjoy the best service if you buy FFXIV gil in our safe store, and we also ensure you a delivery within 10 minutes and a lowest price for gil...

2. What kind of FFXIV services do you offer for us?

We offer you the gil and the power level for the game. Besides, we offer you the FFXIV guide and related news for you in our news part. And when you have any problems to the game and to us, you can...

3. What benefits can I enjoy as a registered member here?

As a registered member, you will enjoy better discount for cheap archeage gil in our store, and you will be kept updated when we have further member activities for you. Also, you personal information will be covered for...
The Best Ranking Of Middle Linebackers In Madden NFL 18
We'll show which middle linebackers of EA Sports were most appreciated. In addition to the top five, we present another player who should also be mentioned for his values (Honorable Mention).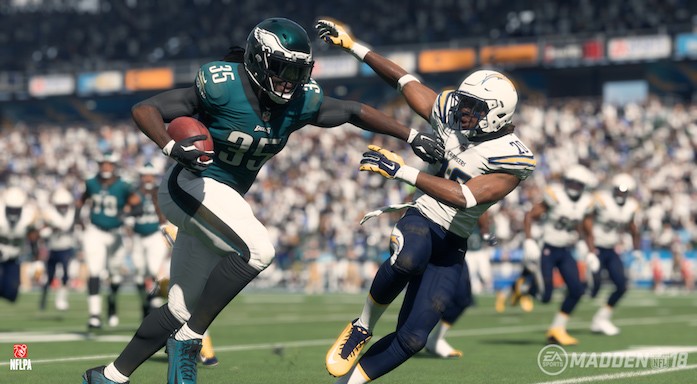 Honorable Mention: Ryan Shazier (Pittsburgh Steelers)
Overall Rating: 81
Speed: 90
Jump: 97
Rank 5: NaVorro Bowman (San Francisco 49ers)
Overall Rating: 88
Awareness: 90
Speed: 83
Acceleration: 87
Agility: 83
Strength: 80
Rank 4: C.J. Mosley (Baltimore Ravens)
Overall Rating: 89
Awareness: 88
Speed: 85
Acceleration: 90
Agility: 87
Strength: 68
Rank 3: Dont'a Hightower (New England Patriots)
Overall Rating: 89
Awareness: 91
Speed: 84
Acceleration: 89
Agility: 76
Strength: 84
Rank 2: Bobby Wagner (Seattle Seahawks)
Overall Rating: 93
Awareness: 92
Speed: 88
Acceleration: 88
Agility: 85
Strength: 74
Rank 1: Luke Kuechly (Carolina Panthers)
Overall Rating: 98
Awareness: 96
Speed: 86
Acceleration: 89
Agility: 85
Strength: 81
If you want more updates, please keep eyes on madden-store.com which is the most reliable online game store to offer amounts of cheap Madden 18 Coins online.