DOFUS Touch: Kwismas Will Revenge On Vulkania Island
A revenge of Nicholas Kwismas is coming to Vulkania Island while you travel here. It's the cost of Kwismas's Final Mission since Grozilla and Grasmera invaded Kwismas Island in the year 639.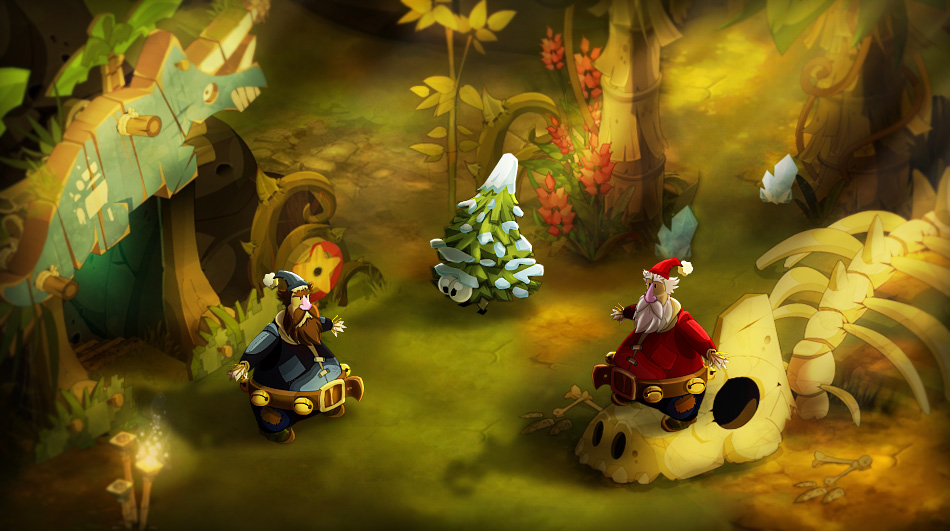 Kwismas Island will dispatch monsters and bosses to the beaches of Vulkania from August 3rd as the signal of the invasion. Help the Tourist Agency to keep the island peaceful. The event will end on August 10th!
To thank you, the Tourist Agency will give you a Survivor Shield to unlock the exclusive title "Terror of Vulkania" if you kill one of the following one: the Itzting, Father Kwismas, or Father Whupper. Killing the three bosses will bring you a Parasol Emote.
In addition, you can get +50% bonus XP & drop weekend from Friday the 18th of August until Sunday the 20th of August if more than 10,000 Prickies, Frozen Tofus, Snowmen, Abominable Snow Yitis, Prezes and Sakai Firefouxes are killed. You can even stay on the Vulkania Island until the 26th of September!