FFXIV Patch 4.1 Will Require The Player To Own The Original Game
Final Fantasy XIV is finally coming out with its next major content update - patch 4.1. The focus of Patch 4.1 is the continuation of the main story. Final Fantasy XIV patch 4.1, entitled The Legend Returns, promises a dramatic extension to the main story arc and one very nostalgic surprise for long-term series fans.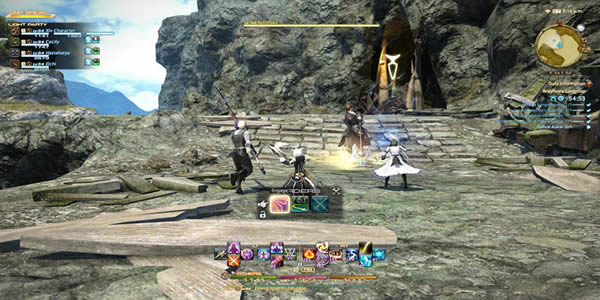 Square Enix released a new batch of screenshots for Final Fantasy XIV, reference from here. By far the most exciting thing about Patch 4.1, and the entire reason it's named The Legend Returns, is the Return to Ivalice alliance raid. We get some nice new looks at the Ivalice raid, dungeon-diving with squadron members.
For now, the available dungeons are a selection of dungeons for level 50 and below. You can see the lineup here, as well as the UI elements that will allow you to assign tactics to your AI teammates during battle. The content of this patch is rich and amazing, stay tuned FFXIV4Gil, you will make no effort to get safe and cheap FFXIV Power Leveling.
The patch is scheduled on launch on October 10th, and will require the player to own the original game as well as both expansions - Heavensward and Stormblood - and have completed them both. New housing decorations to let you place wallpapers on partitions, new currency storage for ventures and beast tribe tokens and so on.